The Way of the Empath
Everything you need to know about being an empath.
Taught to you by a phenomenal teacher and master empath.
GET STARTED

About the Class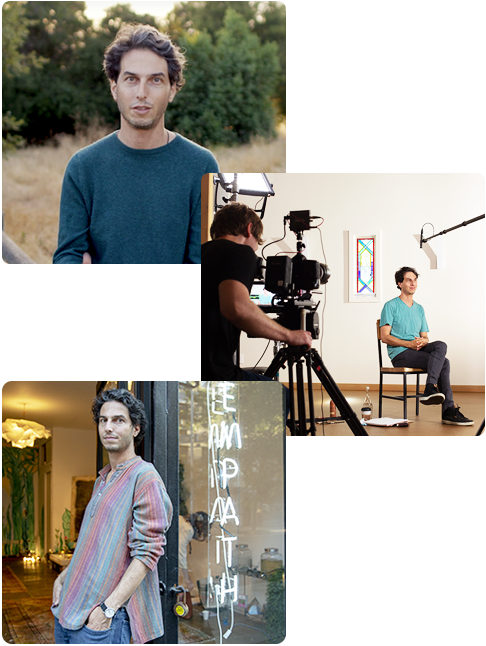 LEARN EVERYTHING YOU NEED TO KNOW ABOUT BEING AN EMPATH.
I put everything you need to know about being an empath into this one course. I put my heart into it, too. It's deep, informative, playful, spontaneous and ultimately transformational.
If you are overwhelmed, this course will center you. If you are discovering your intuitive powers, this course will show you how to develop them.
This class is an initiation. You'll emerge as a proud member of a community of empaths who know how to handle their superpowers.
PREVIEW THE COURSE

What You'll Learn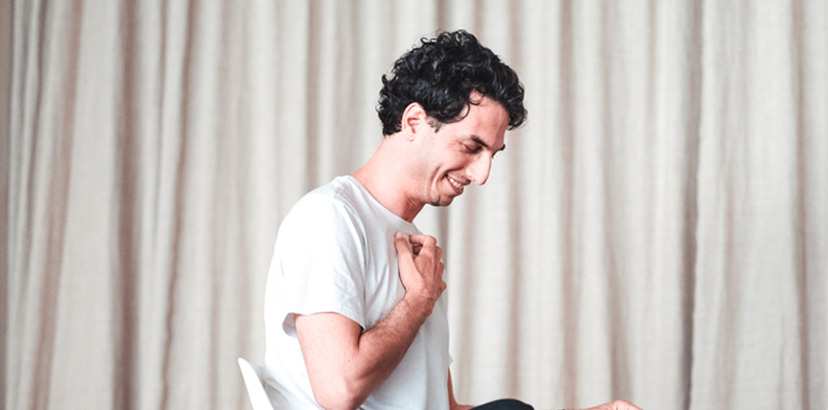 You'll learn:
The meaning, history and importance of "the empath."
How to distinguish your emotions from other people's emotions.
How to ground yourself, protect yourself and cleanse yourself.
How to establish healthy boundaries, even in the trickiest relationships.
How to approach your own healing with compassion and patience.
How to hone your intuition.
What the role of the empath is in society.
Above all, you'll learn how to express your gifts so that you can give them joyfully to the world.
It's over 90 minutes of professionally produced, top quality video classes, broken 25 videos over six modules. I've made it available as audio and as a transcript as well. You'll also receive a packet that covers all the techniques I endorse for protecting your energy and cleansing yourself; access to a library of audio classes I've taught on emotional intelligence and empathy; and a link to my play "Empath,"which entertainingly chronicles my own story.
About Your Teacher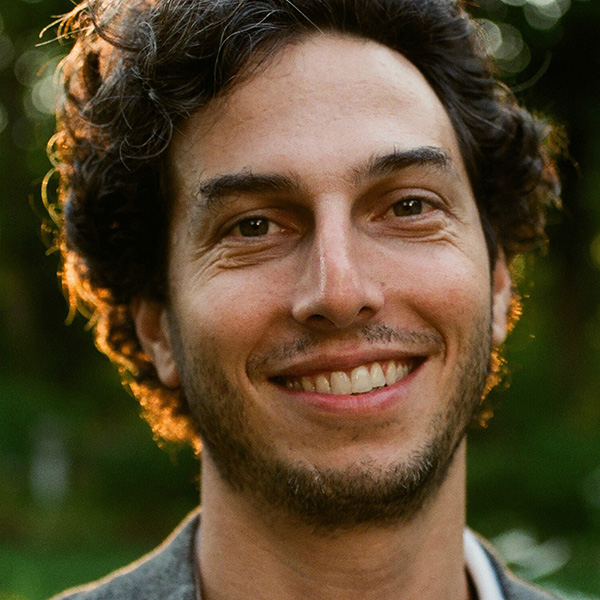 Hi. I'm David Sauvage, aka "The Empath."
I've genuinely mastered my empathic gifts and I want to share my knowledge with you. For the last five years, I've been working professionally as an empath. That is, I make a living feeling other people's feelings and giving them insight on what they're going through. It's a career path that I created for myself by being true to my gifts.
In addition to one-on-one work, I do intuitive readings in front of audience. It's my own unique brand of performance art. I've been written about in the Guardian, featured in a Vice documentary, and interviewed on blogs and podcasts galore. In 2018, I did a one man show, called Emapth, in New York City that drew acclaim. In 2019, I created the Empath Popup, a commercial space in New York for healing and connection. I also consult with companies to help them integrate empathy into their culture. Clients have included the Four Seasons Hotel and Coca-Cola.
Check out my website Here.
An empath is someone who can feel the emotions of others.
My greatest gift is my ability to guide people. Since March 2020, I've been teaching weekly courses online on topics in emotional intelligence, including empathy, boundaries and the art of listening. In the summer of 2020, I filmed this course, the Way of the Empath, in Ojai California with a professional crew. I'm eager to share it.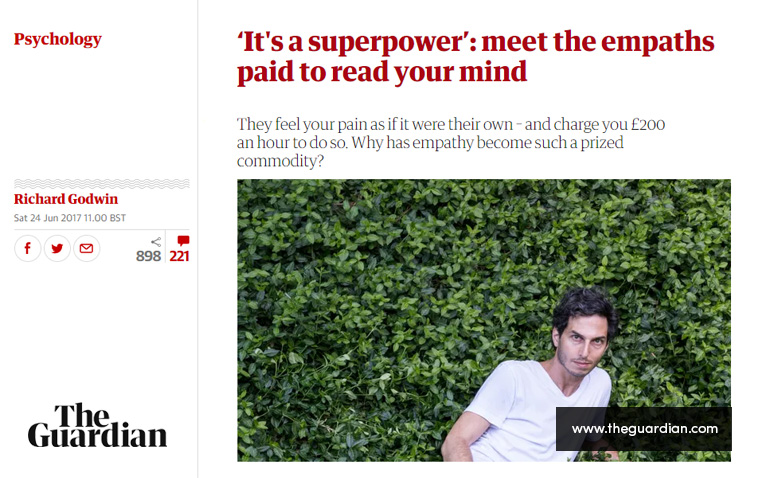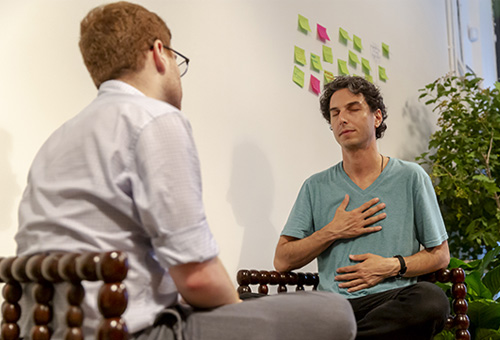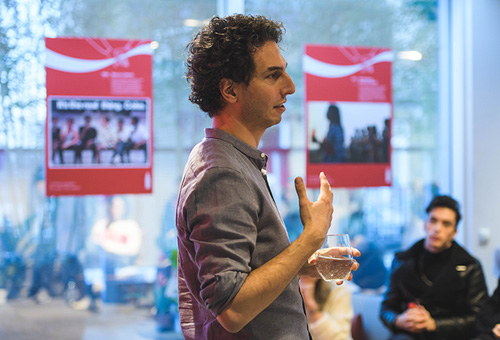 Testimonials

Before I took David's class, I was super affected by everything, especially other people's moods and feelings. I felt disempowered, a victim of other people's emotional states. Now I have a grasp of what it means to be an empath, I take command of my nervous system through the use of the tools, and I am able to stay open and empowered where I used to shut down.


Please consider taking David's course. It was of immense value to me, and I feel that it would be something you would like and benefit from. David is a true teacher and healer and provides a safe container and safe teaching practices. He offers wonderful ways of being an empath in this world. It has opened so much up for me. It could do that for you, too


Thanks to this course, I became clearer with my boundaries, what was mine and what was not. I also became aware that what I was picking up on was a match with something inside of me. That was extremely helpful to me. I became aware that as I heal more deeply inside myself, I will be less negatively impacted by the outside world.


After taking David's class, I don't carry other's energies with me for as long as I used to. I feel lighter and more centered. I have been able to give others more space and listen better. I'm able to go somewhere without needing to change the situation or cover up what I am feeling.


I now appreciate my empathic qualities and the attendant strengths and vulnerabilities of being an empath. I feel less alone and aimless, because I have more awareness, knowledge and tools. I know how to protect myself, and I am learning to tune into my powers more consciously.

What You Get
Included in this class are 6 modules with 25 videos total. This is more 90 minutes of instruction.
A packet that covers all the techniques I endorse for protecting your energy and cleansing yourself
Access to the video of my play, "Empath," about how I became a professional empath.
COURSE ACCESS
One-Time Payment
$99
BUY THE COURSE

OR
3 X Monthly Payments
$33
BUY THE COURSE

If you can't afford $99 and you need some assistance, please fill out this form. David would like to work something out.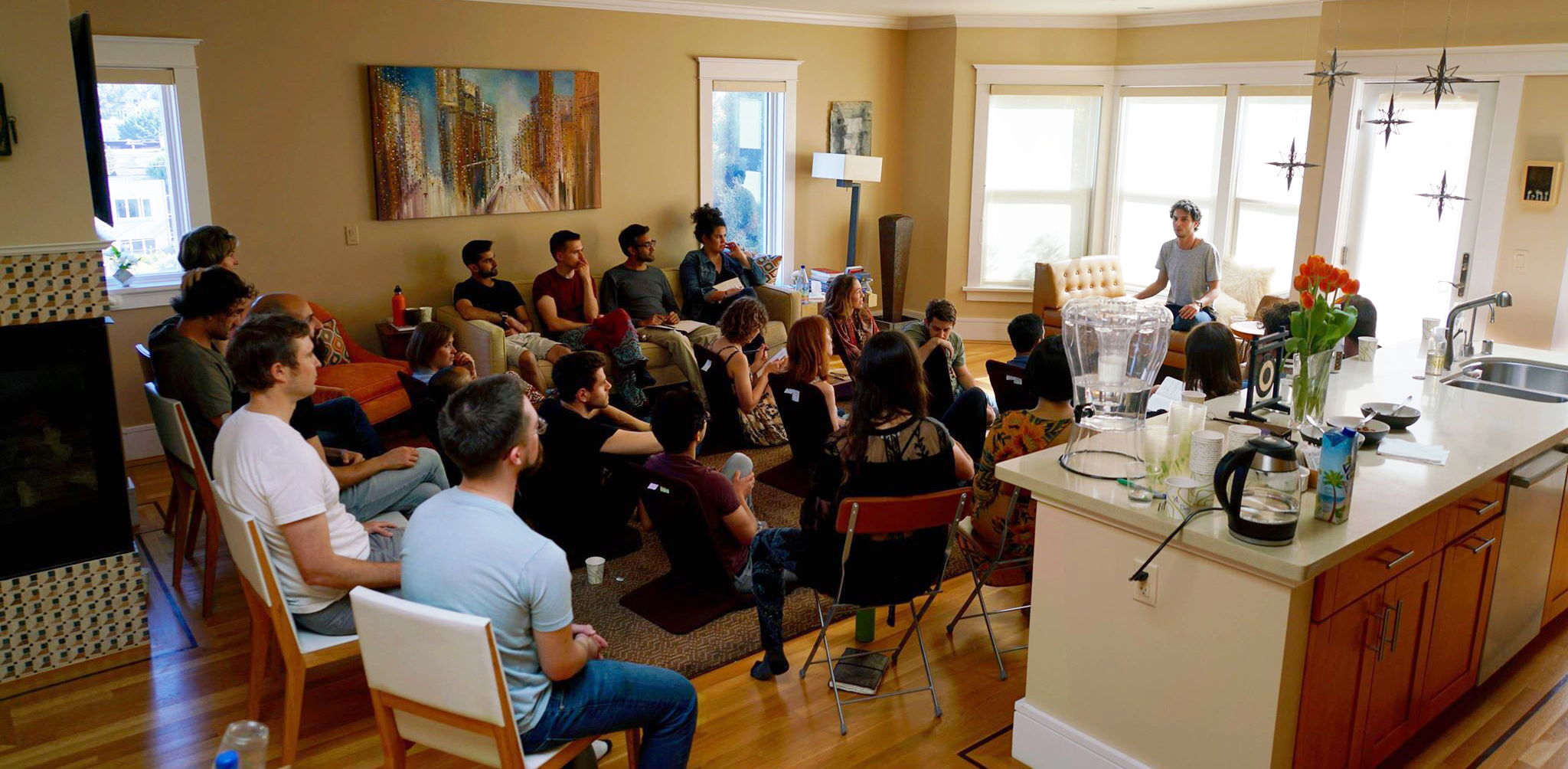 Sign Up For My Newsletter
I send out newsletters when I have something to say. I won't give your email away to anyone.